JOIN IN US THE TOBA RIVER VALLEY FOR A ONCE IN A LIFETIME EXPERIENCE
Join us as we cruise Discovery passage to Toba Inlet, where we will disembark our vessel and spend 3 hours on land viewing Grizzlies along the river with the Klahoose First Nation
Price: Sale: $455 Now: $419 plus fees and taxes
Age Restrictions: All passengers must be over the age of 12
Length of Tour: 8-9 hours
Departure Times: 7:00 am daily
Available: September 1 - October 4
GUARANTEE OF GRIZZLY BEAR SIGHTINGS
Campbell River Whale Watching and Adventure Tours wants you to see Grizzlies.
If you do not see a Grizzly on your tour with us between September 10th and September 30th, then we will take you out again at no charge, on a stand-by basis, until we do see one.
Guarantee available to full fare paying Grizzly Tour clients and is valid for 24 months. Non-transferable.
On this tour you will enjoy:
Time specifically for viewing marine wildlife
Interpretation by your certified Naturalist and Captain
Klahoose First Nation guide while on land
3 hours on land
A fresh lunch enjoyed on land
TESTIMONIALS
What a great day. Saw many bears feeding on salmon plus the bonus of killer whales and humpback whales on the boat journey. Highly recommended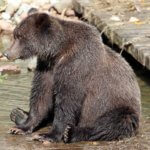 What an absolutely memorable day. Will never forget it. Hump backed whales, bald headed eagles, black bears and 14 grizzlies with 2 cubs. This was a day trip to end all day trips.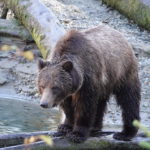 karenandnick
Ipswitch, UK
It was just an amazing experience to see those bears in the wild! I loved it. I felt safe with Andrew and on the way back he took us to a sheltered bay for lunch and we saw humpback whales and seals both ways. He is a great captain! Thanks so much for the adventure!!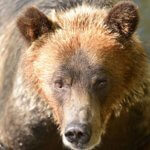 naturephotographer20
Booking and Cancellation Policy
Booking and Cancellation Policy:
Full payment is required at the time of booking. Customers will receive a full refund or credit with 48 hours notice of cancellation up to 4 people (7 day notice required for groups larger than 4 people). If you are showing symptoms of COVID-19, or have come in contact with a probable case of COVID-19 you can cancel your tour for a full refund up until the time of scheduled departure. Customers will also receive a full refund or credit in case of operator cancellation due to weather or other unforeseen circumstances. Contact us by phone to cancel or inquire about a cancellation. No-shows will be charged the full price. All trips are subject to fees and taxes.
Check out our other tours