Toba Inlet Grizzly Bear Tours
JOIN IN US THE TOBA RIVER VALLEY FOR A ONCE IN A LIFETIME EXPERIENCE
" ʔi:mot tətᶿ kʷənome...it's good to see you!
Situated on the central coast of British Columbia, the Klahoose Nation has lived since time before memory on lands, waters and air that make up our territories. Our ancestors spirit soars here and can be heard in the wind as it rustles the treetops and guides our peoples."
- quoted from Klahoose Coastal Adventures
Join us as we cruise Discovery passage to Toba Inlet, where we will disembark our vessel and spend 3 hours on land viewing Grizzlies along the river with the Klahoose First Nation
Price: from $419 plus fees and taxes
Age Restrictions: All passengers must be over the age of 12
Length of Tour: 9-10 hours
Departure Times: 7:00 am daily
Available: August 28 - October 11
GRIZZLY BEAR COMMITMENT

Campbell River Whale Watching and Adventure Tours wants you to see Grizzlies.
If you do not see a Grizzly on your tour with us between September 10th and September 30th, then we will take you out again at no charge, on a stand-by basis, until we do see one.
Commitment available to full fare paying Grizzly Tour clients and is valid for 24 months. Non-transferable.
On this tour you will enjoy:
More time specifically for viewing marine wildlife
Travel through Toba Inlet, known for its beautiful waterfalls
Interpretation by your certified Naturalist and Captain
Klahoose First Nation guide while on land
3 hours on land
A fresh lunch enjoyed on land
Onboard Bathroom
TESTIMONIALS
Fabulous day grizzly bear watching in spite of all the smoke. Didn't see any scenery but saw lots of bears and whales. Did not realize beforehand that we were going to also get a whale watching trip included. Tyler was an excellent guide on the water, very well informed and Benny, from the Klahoose Nation, kept us safe on the ground. Boat and facilities were top notch and lunch & snacks were very tasty. Would highly recommend this tour.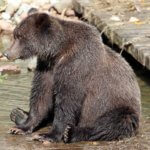 Viaducttravel
Vancouver, BC
HUGE thanks to Captain Steve and Benny for a fabulous tour where we saw so much wildlife! On the boat ride going out to see the Grizzlies, we saw Humpback whales. Once on land, Capt. Steve and Benny teamed up to look for Grizzlies and we found them quickly by the car bridge. Then we drove to one of the viewing platforms and saw even more Grizzlies catching salmon--they made it look so easy! On the boat ride going back, we went by waterfalls and saw more Humpbacks (one breached!) and a pod of Orcas.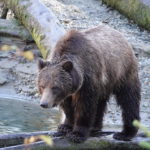 Fantastic all around. Every detail of the tour is done right. Even the mid morning snack provided felt appropriate for the tour. (and was delicious!) Staff are knowledgeable and really go out of their way to provide you with the very best experience possible.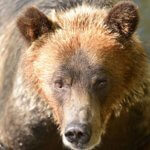 Booking and Cancellation Policy
Booking and Cancellation Policy:
Full payment is required at the time of booking. Customers will receive a full refund or credit with 48 hours notice of cancellation up to 4 people (7 day notice required for groups larger than 4 people). If you are showing symptoms of COVID-19, or have come in contact with a probable case of COVID-19 you can cancel your tour for a full refund up until the time of scheduled departure. Customers will also receive a full refund or credit in case of operator cancellation due to weather or other unforeseen circumstances. Contact us by phone to cancel or inquire about a cancellation. No-shows will be charged the full price. All trips are subject to fees and taxes.
Check out our other tours