JOIN IN US THE TOBA OR BUTE RIVER VALLEY FOR A ONCE IN A LIFETIME EXPERIENCE
" ʔi:mot tətᶿ kʷənome...it's good to see you!
- quoted from Klahoose Coastal Adventures
Campbell River Whale Watching and Adventure tours is thrilled to offer not one, but two different Grizzly Tour options! Choose from Journeying into Bute or Toba Inlet, where we will disembark our covered vessel and spend 3 hours on land viewing Grizzlies along the river while they search for salmon. Our tours are hosted by the Homalco First Nation in Bute Inlet, and The Klahoose First Nation in Toba Inlet.
We promise to offer more time whale watching on your Grizzly Tour than any other operator in Campbell River!
Adult Price: from $485 plus fees and taxes
Age Restrictions: All passengers must be over the age of 10
Length of Tour: 9-10 hours
Departure Times:
Toba: 7:00 am daily
Bute: 8:30 am daily
Available: August 20 - October 15
GRIZZLY BEAR COMMITMENT

Campbell River Whale Watching and Adventure Tours wants you to see Grizzlies.
If you do not see a Grizzly on your tour with us between September 10th and September 30th, then we will take you out again at no charge, on a stand-by basis, until we do see one.
Commitment available to full fare paying Grizzly Tour clients and is valid for 24 months. Non-transferable.
On this tour you will enjoy:
More time specifically for viewing marine wildlife from our covered vessel
Interpretation by your certified Naturalist and Captain
3 hours on land
A fresh lunch enjoyed on land
Onboard Bathroom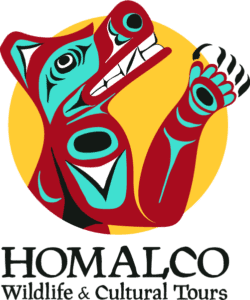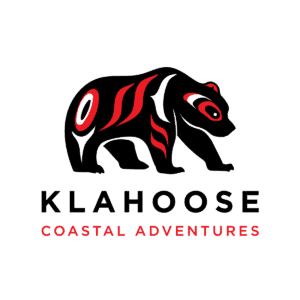 Both of our Grizzly Bear Destinations are world class. Our Bute Inlet Tour is hosted by the Homalco First Nation, while the Toba Inlet tour is hosted by the Klahoose First Nation.
We have been working with the Homalco First Nation for many years, since they started operating 15 years ago. In 2019 we partnered with Klahoose to extend our product offering, and be able to accommodate more guests without taxing one system. While the Klahoose are newer to the commercial bear viewing business, their territory has always populated by bears, and the nation is not new to running successful businesses!
On both tours we have 3 hours on land, to view bears along the river. We travel by van to various viewing platforms. Both Tours include a great lunch, snack, and tea and coffee. Both tours offer a Grizzly Guarantee!
The Orford River, where we view the bears, is 98 km (by water) from Campbell River.  Bute Inlet offers the opportunity to check out the nearby Tidal Rapids, a very unique natural phenomenon. The minimum age on this tour is 10 years old.
On our Toba Inlet tour, we depart at 7:00 am. It is perfect to get that first light, and the beautiful sunrise. Where we disembark to view the bears is slightly further away, at 107 km from Campbell River. The earlier departure allows more time at the end of the tour to view marine wildlife and whales. Toba inlet is famous for spectacular waterfalls and dramatic mountain backdrops.
Whichever tour you decide, you will not be disappointed!
TESTIMONIALS
Fabulous day grizzly bear watching in spite of all the smoke. Didn't see any scenery but saw lots of bears and whales. Did not realize beforehand that we were going to also get a whale watching trip included. Tyler was an excellent guide on the water, very well informed and Benny, from the Klahoose Nation, kept us safe on the ground. Boat and facilities were top notch and lunch & snacks were very tasty. Would highly recommend this tour.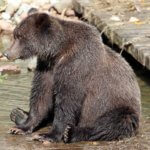 Viaducttravel
Vancouver, BC
HUGE thanks to Captain Steve and Benny for a fabulous tour where we saw so much wildlife! On the boat ride going out to see the Grizzlies, we saw Humpback whales. Once on land, Capt. Steve and Benny teamed up to look for Grizzlies and we found them quickly by the car bridge. Then we drove to one of the viewing platforms and saw even more Grizzlies catching salmon--they made it look so easy! On the boat ride going back, we went by waterfalls and saw more Humpbacks (one breached!) and a pod of Orcas.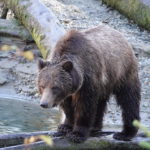 Fantastic all around. Every detail of the tour is done right. Even the mid morning snack provided felt appropriate for the tour. (and was delicious!) Staff are knowledgeable and really go out of their way to provide you with the very best experience possible.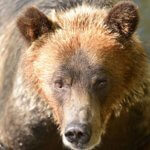 Booking and Cancellation Policy
Booking and Cancellation Policy:
Full payment is required at the time of booking. Customers will receive a full refund or credit with 48 hours notice of cancellation up to 4 people (7 day notice required for groups larger than 4 people). Customers will also receive a full refund or credit in case of operator cancellation due to weather or other unforeseen circumstances. Contact us by phone to cancel or inquire about a cancellation. No-shows will be charged the full price. All trips are subject to fees and taxes.
Check out our other tours