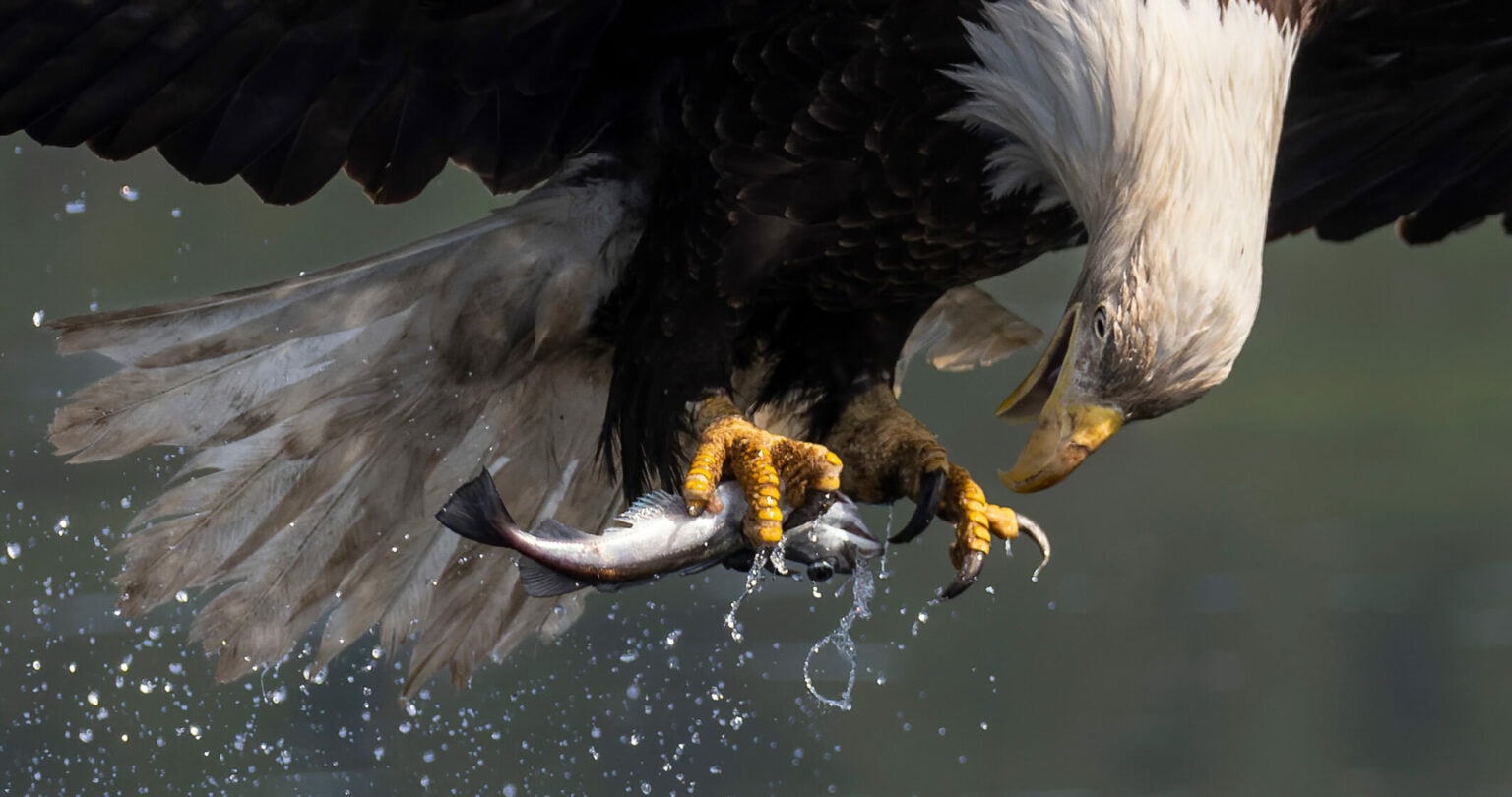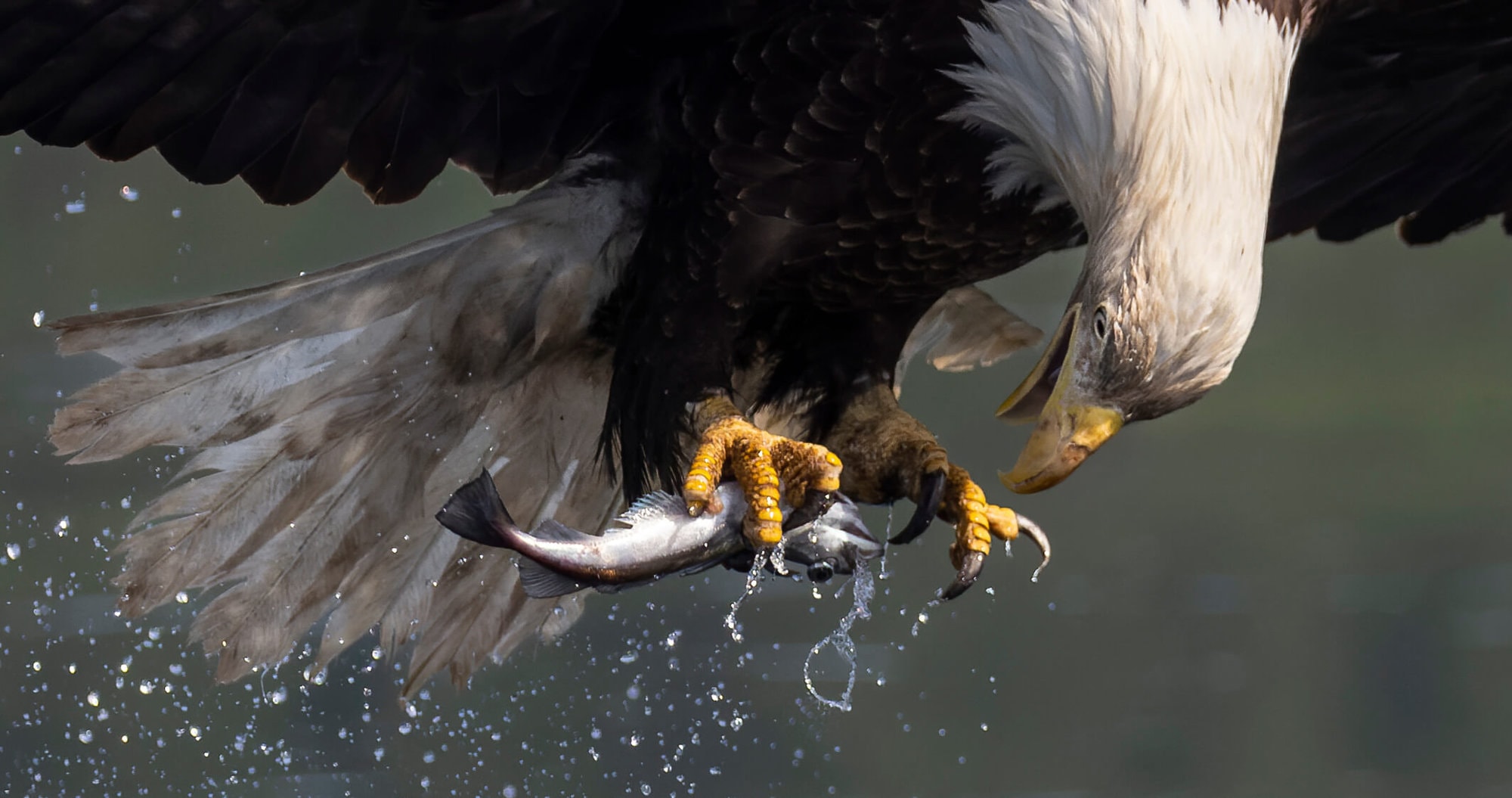 Join us on the ultimate 6 day photography workshop - focused on showcasing our beautiful area while maximizing all photographic opportunities: both on land and on the water. Visit one of the most phenomenal gatherings of Bald Eagles in the world! Every year several hundred Bald Eagles congregate in the area to feed on Hake as they are pushed through a narrow tidal channel. This creates a unique opportunity for photography, as it can be precisely timed each day around the largest tidal cycles, often lasting up to two hours. We will ensure you will be there for its entirety each day, at just the right moment, to capture the non-stop action all around you!
When the current is strong, we'll be with the Bald Eagles. When we have beautiful sunset light, you can be sure that we'll be out seeking wildlife. When the tide is low, we'll look for Black Bears foraging. Not only will you be accompanied by a professional photographer, our boat excursions will also be captained by an experienced photographer, who will work with us to position the boat as best as possible to capture the best angles and light for photography.
Let us take care of everything with this all inclusive guided workshop! Your accommodation, meals, and transportation to each spectacular photography opportunity are all included in this amazing package!
Award winning photography instructor
Liron is passionate about education and ecotourism, and has been running photography tours and workshops for 8 years. He has spent over 15 years photographing Bald Eagles, and is thrilled to get the chance to immerse local and international photographers alike in this spectacle. Liron has a biology degree from the University of British Columbia, which he uses to enhance his passion for art and visual storytelling, providing a scientific background to inform his understanding of the natural world.
His work has been experienced by millions in some of the largest museums across the world, including the Natural History Museum in London and the Smithsonian in Washington DC. Liron's work has been widely recognized and awarded, sweeping the professional category of the 2022 Audubon Photography Awards, and earning a highly commended designation in the prestigious Wildlife Photographer of the Year competition.
On this tour you will enjoy:
Hotel Accommodation including all meals
Photography workshop featuring tips on photographing birds in flight and post-processing
Travelling for a variety of nature and wildlife photographic opportunities in a well maintained, 12 passenger zodiac vessel and passenger van (Photography workshop limited to max of 8 ppl)
Nature interpretation by your certified Naturalist Guide and Captain
Small group size
Photographing one of the most spectacular bald eagle viewing in the world
Photography tips and critiques by an award winning professional photographer
Opportunities to view Bears foraging on the beach, marine wildlife, and many species of birds
Great opportunities to safely use cameras and binoculars
The calm and beautiful scenery while travelling through the narrow passages between the Discovery Islands and into Johnstone Strait, rather than into the open Pacific Ocean.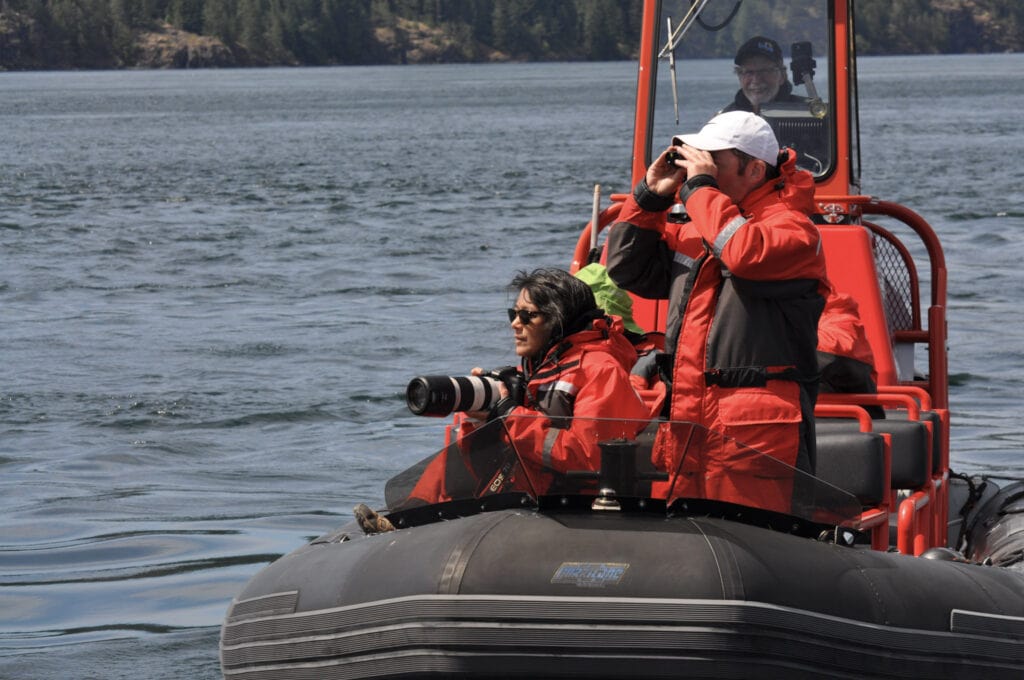 What you should bring:
A reusable water bottle
A sense of adventure
Warm layers
Photography equipment ( see recommendations* )
*As we'll spend a lot of time photographing from boats, a portable setup that you are able to handhold is recommended (for example, a DSLR or mirrorless camera with a lightweight telephoto lens such as a 100-400mm, 200-500mm, 150-600mm, etc). While longer focal lengths can be useful for whales and wildlife, the Bald Eagles sometimes come within a few metres of the boat, a distance where it's possible to get a good shot with a wide angle lens!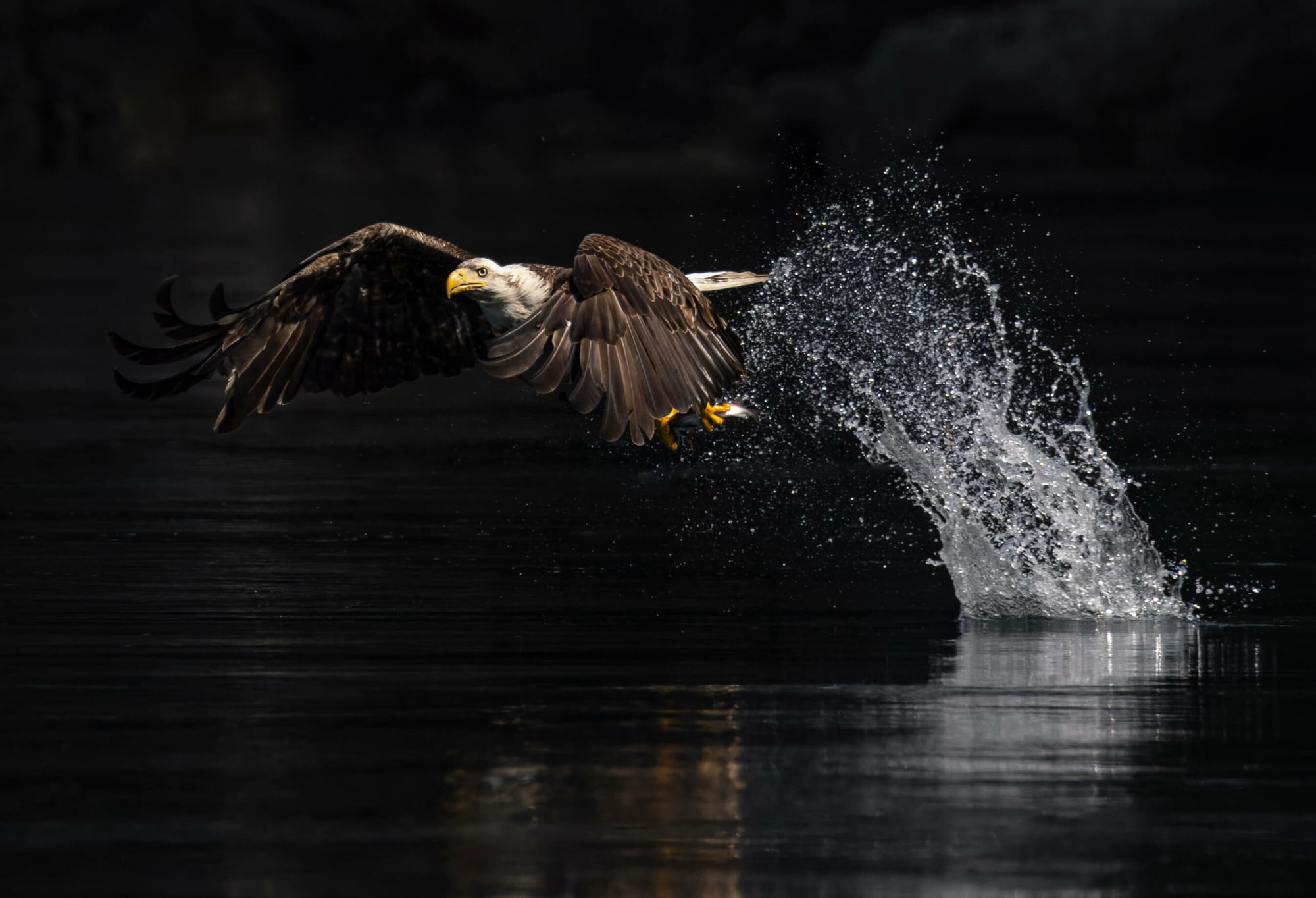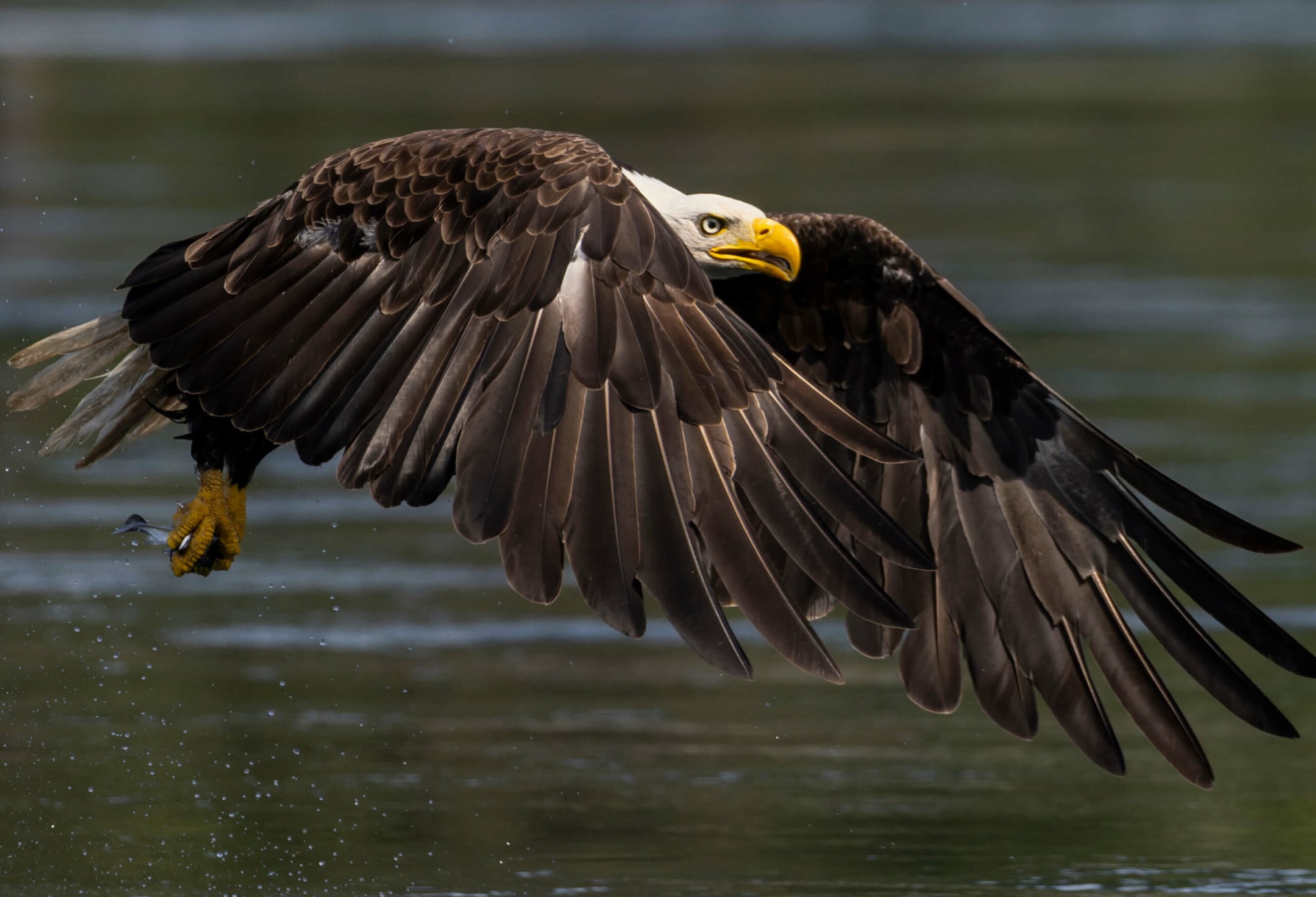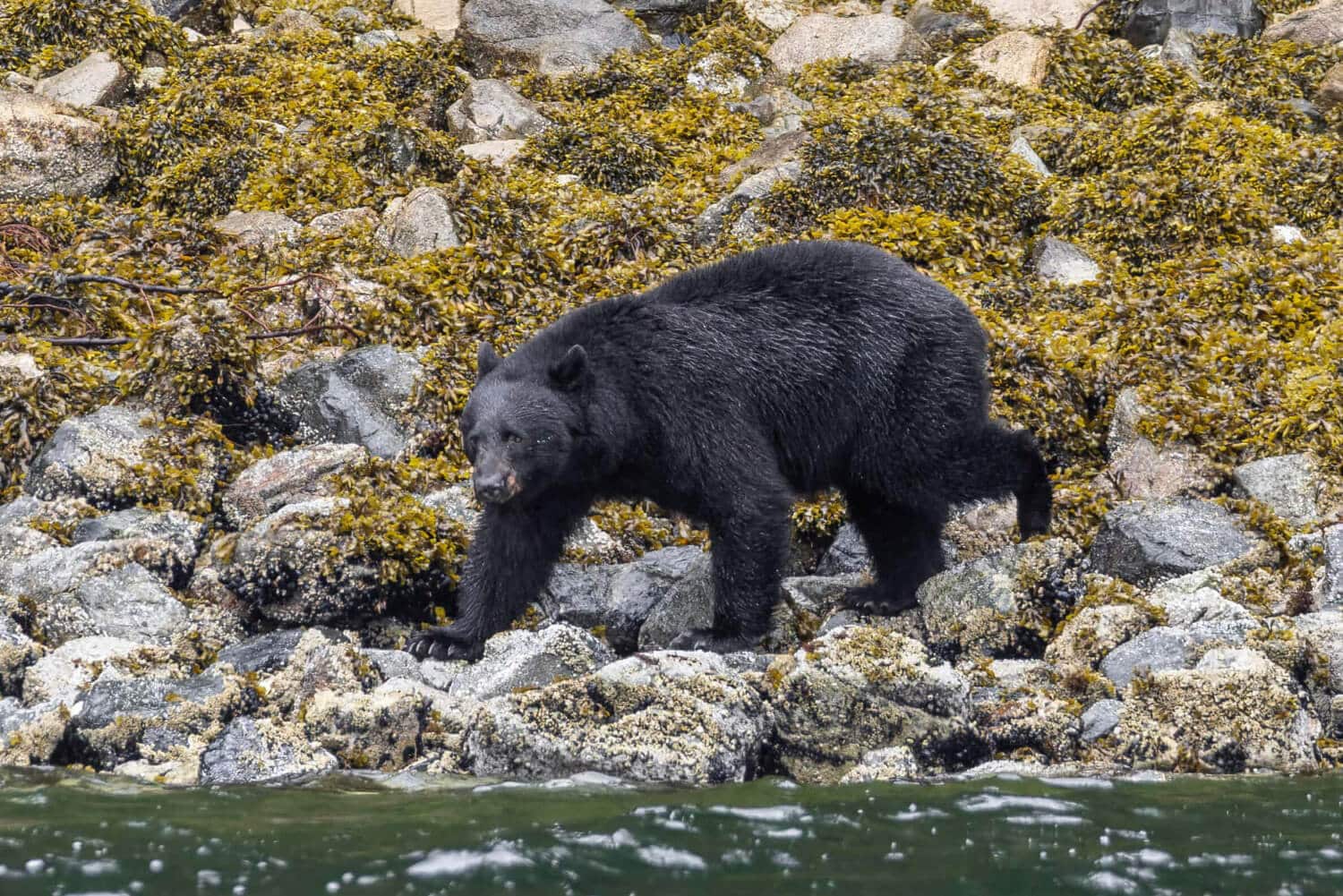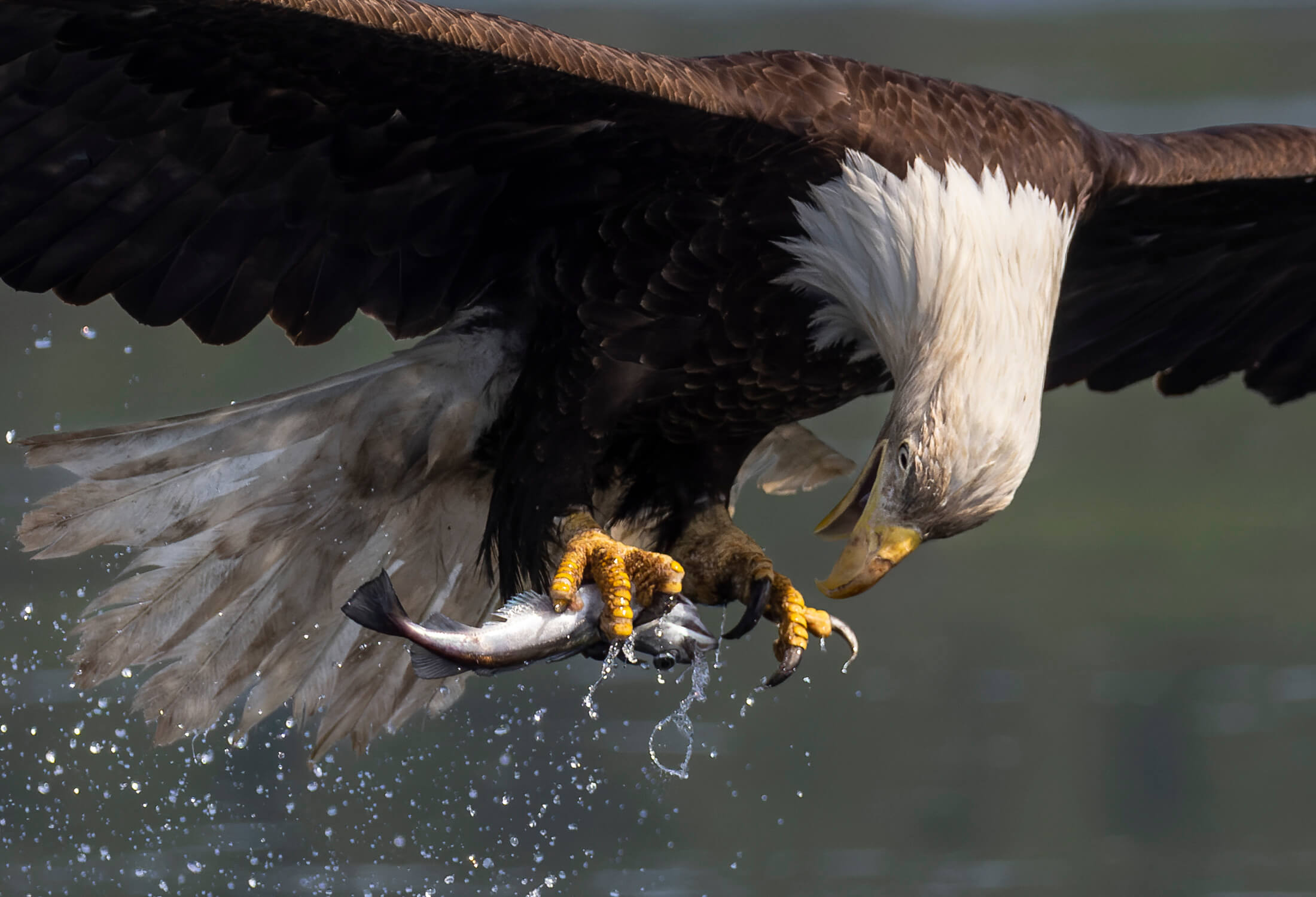 Day 1
Check in to your hotel in Campbell River beginning at 3 pm. At 5 pm we will begin a 'birds in flight' workshop that will help prepare you for the exciting fast paced excursions in the following days. An optional group dinner at one of our local eateries will be organized after the workshop. 
Day 2
Breakfast will be at the hotel followed by an opportunity to work with Liron and review your individual camera gear and associated settings.  You will then make your way over to the dock which is walking distance from the hotel. A gourmet dock lunch will be served while we prepare for a 9 hour boat excursion departing at 12:30 pm. Day 2 includes breakfast, lunch and dinner. 
Day 3
Enjoy a relaxing morning with breakfast at your hotel. This morning you will have time to explore on your own. Maybe visit one of the local beaches or Elk Falls provincial park. The region offers many opportunities to be immersed in nature.   Lunch will be on the dock. Make use of the tips you learn in the 'birds in flight' workshop, with another day on the water filled with Bald Eagle action!  Finishing the evening with a wildlife filled adventure searching for whales at sunset. Day 3 includes breakfast, lunch, and dinner. 
Day 4
After breakfast at the hotel we will host another informative workshop focused on post-processing.  We will have lunch and then hit the water for another all afternoon journey through the Discovery Islands. We'll keep our eyes on the shoreline after we depart, watching for black bears foraging in the intertidal zone. Day 4 includes breakfast, lunch, and dinner. 
Day 5
Our morning will begin with breakfast at the hotel followed by some free time. Liron will be available to provide guidance and help maximize your opportunities for some amazing captures. Enjoy lunch before heading out for another action packed day on the water. We'll make use of optimal tides to photograph Bald Eagles, staying out past dark to ensure we capture beautiful evening light. Day 5 includes breakfast, lunch, and dinner. 
Day 6
We'll enjoy a goodbye breakfast at the hotel. After chatting about our trip highlights, there will be a group photo showcase and optional critique session ending at 11 am.  Day 6 includes breakfast. 
Call or email to book and save the online booking fee.
Adult price from $4,899* plus fees and taxes. This package runs with a maximum group size of 8 guests.
June 22 - 27, 2024 (Sold Out)
July 4 - 9, 2024 - (Sold Out)
July 21 - 26, 2024 - Just Added
*$4899 is based on double occupancy, contact us for single occupancy. A $980 deposit is required at time of booking. Full balance due by April 1st.
Cancellation policy:
- Full refund available for cancellations before February 22nd.
- 50% refund for cancellation between 60 and 90 days before the trip.
- No refund for cancellation 59 days or less prior to trip departure.