January 20 2023
Thank you to everyone who made our 2022 season a great success! We are working away behind the scenes, already counting down the days to our upcoming season.
At this time, there is no longer a government requirement to have a COVID policy in place in order to operate. As always, health and safety of both our team and guests is our number one priority. Many of the additional cleaning protocols we implemented at the start of the COVID-19 pandemic have been kept in place and will continue to be implemented.
We continue to keep a close eye on our Provincial Health Authority and Provincial Guidelines. In the event that there are any changes in best practice's we will update our policies accordingly.
If you have any questions please feel free to reach out.
Contact us: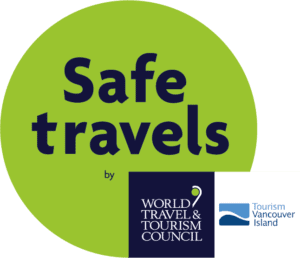 Our reservation system is open and accepting bookings!
Gift Certificates:
If you are unsure about your travel plans but would like to support us through this time, we have gift certificates available to purchase through the BOOK MY TOUR button!
Please continue to check back here and on our social media channels for operational updates and an opening date. In the mean time, Stay safe, and be kind to one another!