Posted:
Have you heard our great news?
We have a new covered boat!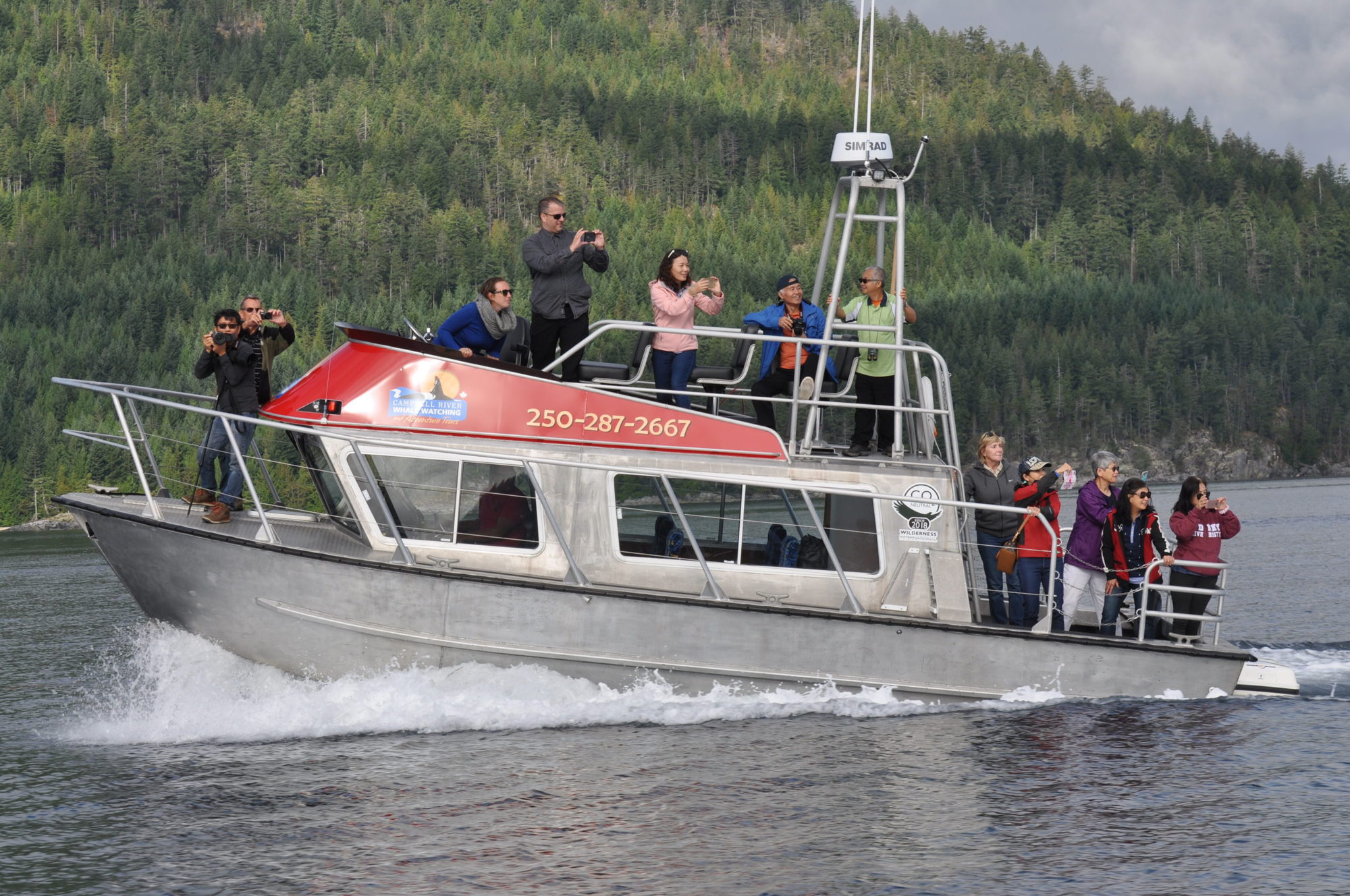 Check out our 12-passenger Eagle Craft with an outdoor seating area!  It was originally built in 1994 by Daigle Marine as a tour boat for a wealthy private island owner near Victoria. After that, the vessel lived most of its life moving crews in and out of logging camps along the coast.
With three heaters, all new interior, wiring, engines, and electronics, Wild 1 has been given a new life and we're excited to have this year-round addition to our fleet! Guests can walk around the sides for an unobstructed view, there's tons of space to spread out which is great for photography, and the second level has space to seat six!  There is a washroom on board and it's a comfortable ride in any weather!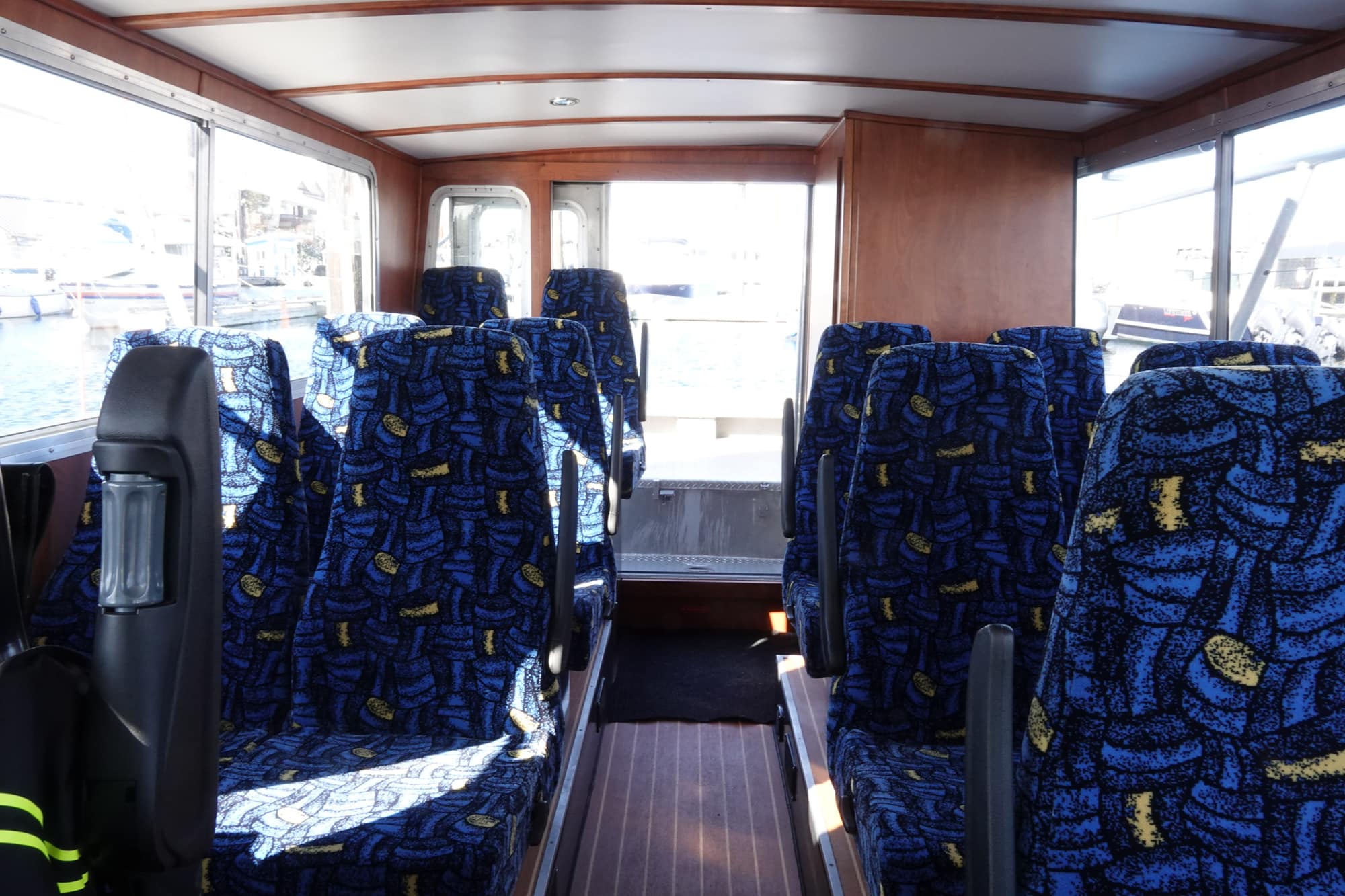 This vessel is loaded with twin Volvo Diesel engines that have up to 660 HP and a cruising speed of 30 knots (55.5km/h).  It was wrapped locally in Campbell River by Like New Car Care and now can't be missed while out on the water!  The work on Wild 1 was assisted by Advanced Marine and New Wave Docks, and we put hundreds of hours into it ourselves to have this beautiful boat ready to go for our 2019 Grizzly Bear season.
We installed kayak racks and can now can hold up to 4 double kayaks or 8 single kayaks along with the kayakers and their gear!  This has given us the exciting opportunity to partner with Wildcoast Adventures to be able to offer a Full Day Kayaking Tour! You can find out more about that here!
Having this vessel in our fleet opens quite a few new doors for us!  We can now offer charters and water taxi services at any time of year – including in the winter! Our full day whale watching tours can be booked on a covered vessel instead of just a zodiac!  We are also excited to be able to offer another new tour – our Spring Bear and Waterfall Tour.  You can find out more information here!   We also have other new tours in the works so be sure to check back and/or follow our social media accounts so that you don't miss any of our announcements!
Join us on one of our many tours and get acquainted with the newest member of our fleet!
Written by:  Brianna England